Personal Banking
Today's your day to Be Boundless.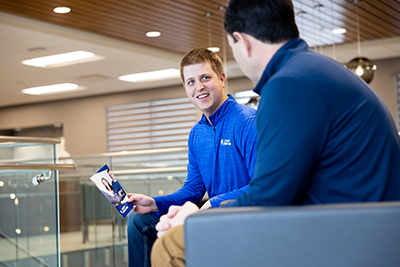 Get the most out of life with banking that's with you every step of the way. Our personal bankers treat you like an individual, and find the services and tools you need to reach your goals, and have some fun on the way. From the right loans to easy to use banking tools that fit your busy life, we're always here to help get you where you want to go.
Call us today for banking that is tailored to your specific needs.
Learn more about Security Savings Bank's personal banking services: