Business Banking
Be better prepared for business success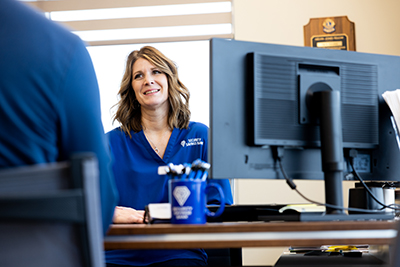 As a local, community bank, our approach to business banking has always been about building relationships and providing a personal touch when it comes to assisting with financial resources. We take a hands-on approach to learn about the needs of our customers, with decision-making kept at the local level. At Security Savings Bank, you can be sure that your business's financial resources are in the best hands possible.
Security Savings Bank understands that for your business to thrive takes financial resources and tools designed to give you options and flexibility. That's why we offer a variety of business checking accounts, fast, local business loan approvals, extensive business banking services and knowledgeable business bankers that are here to get you where you want to go.
Talk to a Security Savings Bank business banker today to learn more about how we can help you succeed in today's competitive world.