About Security Savings Bank
Be boundless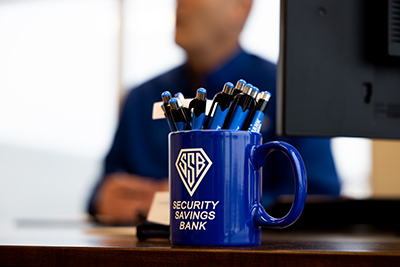 Security Savings Bank has been providing trusted financial guidance, banking products and services since 1920. We are dedicated to our customers, neighbors and are actively involved in our communities.
Our goal is to provide customers the ability to get the most out of their financial resources and meet their needs and reach their dreams while creating a secure future. We believe with the right support and knowledge anyone can truly be boundless.
Security Savings Bank offers personal banking, business banking, agriculture banking, mortgage banking, trust services, wealth management and both personal and business insurance. We feel our team is the best in the banking business and will always go the extra mile to ensure you're getting the best options and information to make decisions that are right for you.
We have eight branch offices in Iowa, Minnesota and South Dakota and secure online banking capabilities for your convenience.
Sioux Falls, South Dakota
Canton, South Dakota
Ellsworth, Minnesota
George, Iowa
Hills, Minnesota
Inwood, Iowa
Larchwood, Iowa
Luverne, Minnesota
Bank with Security Savings Bank and BE BOUNDLESS